Jellyfish symphony dome/Jellyfish lab

※Exhibiting organisms will change according to the time.
Jellyfish symphony dome/Jellyfish lab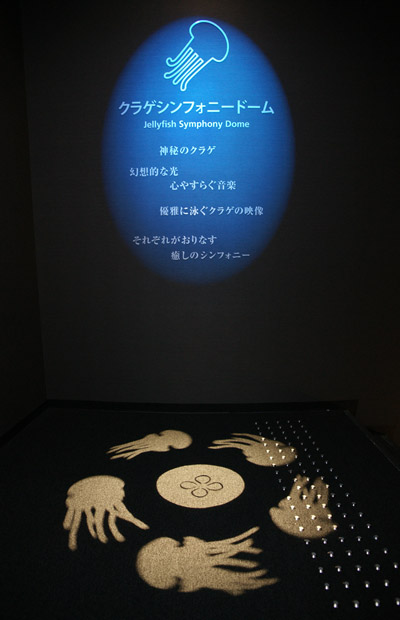 Jellyfish symphony dome/Jellyfish lab
Number of exhibitions
: 11 species 300 pieces.
Mysterious jellyfish, fantastic lights, relaxing music and elegant swimming images of jellyfish. Here you can feel the symphony of healing. The largest jellyfish exhibition hall in Western Japan. More than 100 species of jellyfish have been identified around Kujukushima and are being replaced at any time.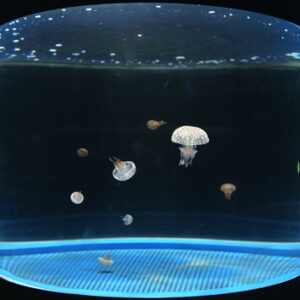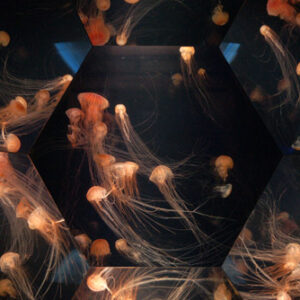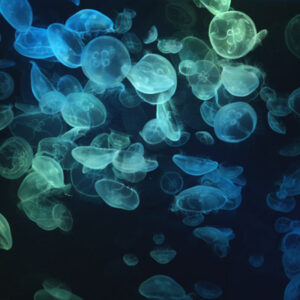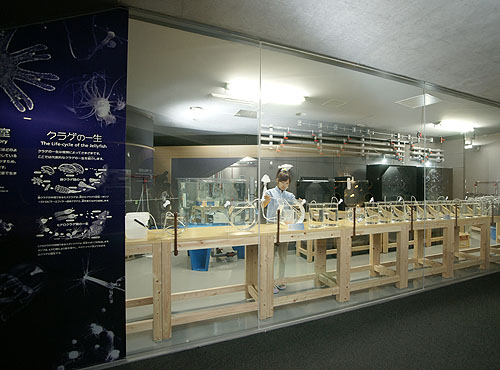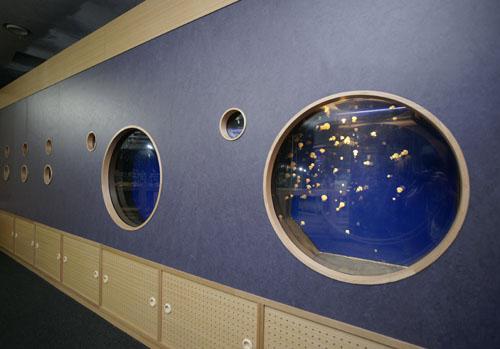 Number of exhibits
: 9 species
What jellyfish are there in Kujukushima? How do they live? In order to solve the questions, the jellyfish lab conducts investigation and research (reproduction, etc.). Most of the jellyfish on display were bred in the laboratory
Message from jellyfish lab
According to the current survey results, most jellyfish were identified around Kujukushima. But how these jellyfish live is still a mystery. In the Jellyfish Laboratory, we hope to solve the puzzle a little bit.
The jellyfish in this area will also be continuously investigated in the future. New information on jellyfish around Kujukushima will also continue to be updated.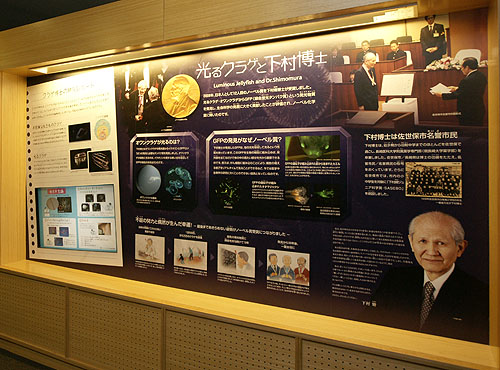 Dr. Shimomura is the honorary curator of Haishen. Here is his performance demonstration angle. The introduction board of the research content and the Aequorea victoria specimens, which won the Nobel Prize in Chemistry, are displayed here.
Aequorea victoria
Around Kujukushima, there are many calm waves entering the river, and tsushima warm current flows into the sea. In such an environment, there are many rare jellyfish in Japan. In this area, jellyfish can be seen all year round, especially in spring and summer.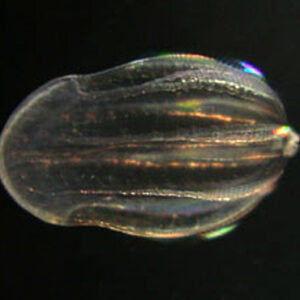 Beroe cucumis Fabricius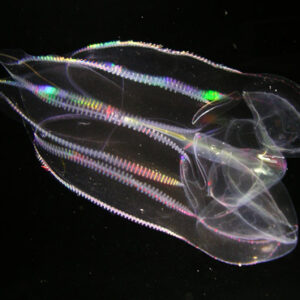 Eurhamphaeidae
Aequorea victoria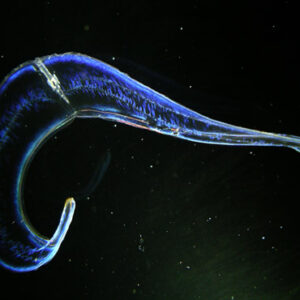 Venus girdle
Gonionemus vertens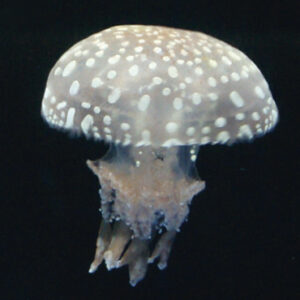 Spotted jelly
Aurelia aurita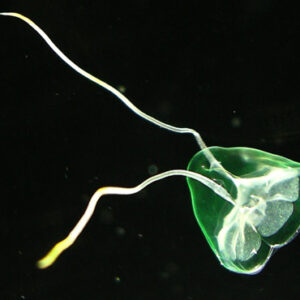 Solmundella haeckel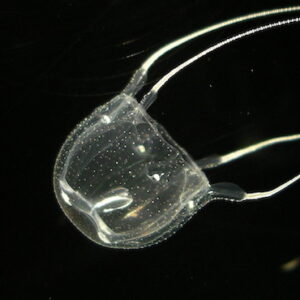 Carybdea brevipedalia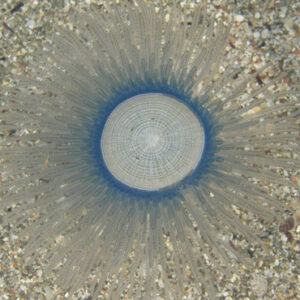 Porpita porpita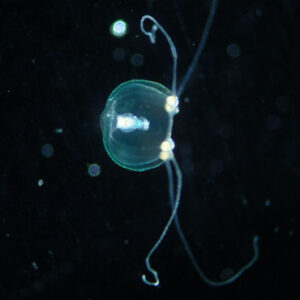 Podocorynoides minima
Kind of Turritopsis nutricula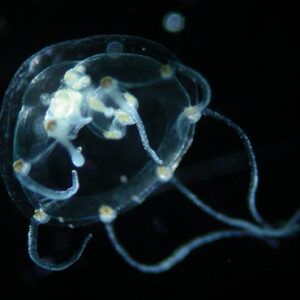 Proboscidactyla ornata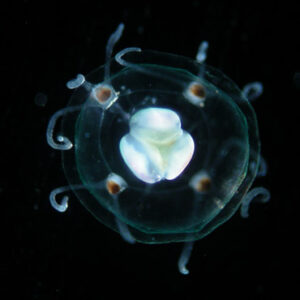 Bougainvillia bitentaculata
Liriope tetraphylla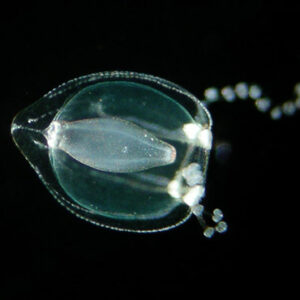 Ectopleura minerva mayer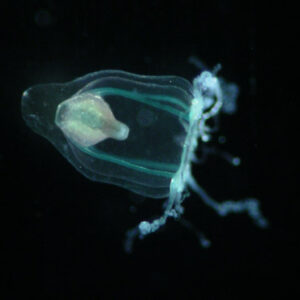 Protiaridae haeckel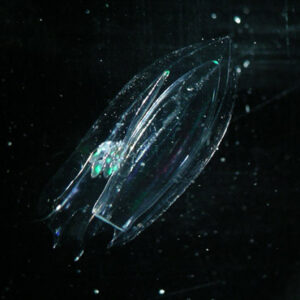 Diphyes chamissonis huxley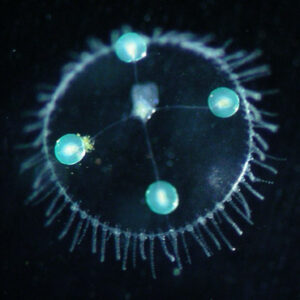 Kind of Obelia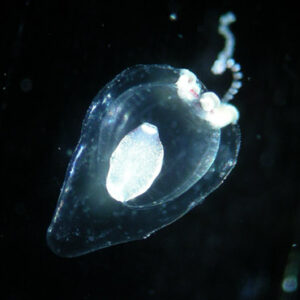 Euphysora bigelowi maas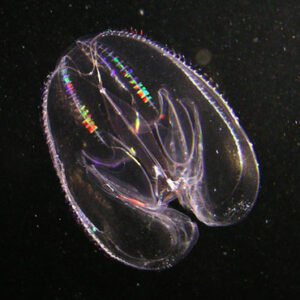 Bolinopsis mikado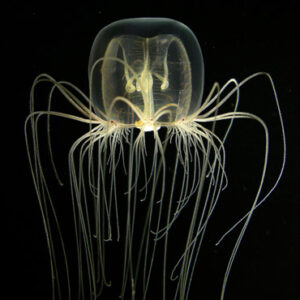 Spirocodon saltator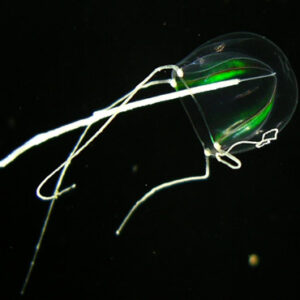 Sarsia tubulosa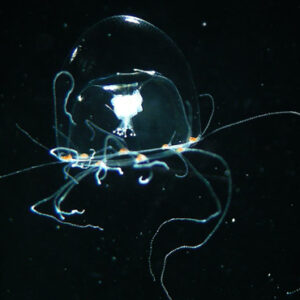 Rathkea octopunctata
Different kinds of jellyfish have different lives. Introduce the life of a representative jellyfish.